Area Attractions
Pocahontas County offers boundless recreational opportunities and unique attractions, many of which are nearby to Boyer Station Campground making it the perfect location from which to enjoy them all. Below is a list of just some of what there is to offer.
Cass Scenic Railroad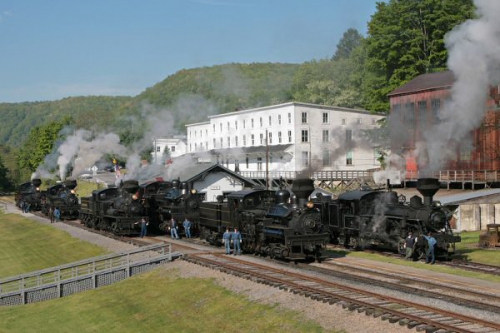 Cass Scenic Railroad offers a glimpse into West Virginia's logging era of the early 1900s with its historic and world-famous collection of Shay and Heisler steam locomotives.
Your family can choose from a variety of excursions into the highlands of Pocahontas County, including half-day and full-day trips. You'll go up and back, but part of you is sure to remain in the mountains of spruce and hardwoods forever.
Green Bank Observatory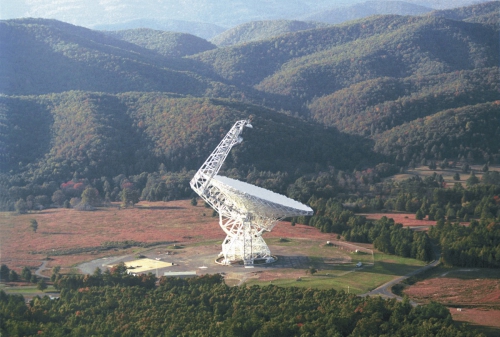 Just a few miles up the road from Boyer Station is the Green Bank Observatory, home to the world's largest fully steerable radio telescope, the GBT (Green Bank Telescope).
The GBT weights 17 million pounds and has a dish measuring 100x110 meters with a surface area of 2.3 acres. The observatory is located within the 13,000 square mile National Radio Quiet Zone, the only such radio-protected area in the world! The Observatory offers free tours daily to the public year-round.
Fishing the Famous Waters
Pocahontas County is world-famous for its clean and clear "Eight Rivers." You can fish for a variety of species at several nearby locations including the East and West Forks of the Greenbrier River, Buffalo Lake, Seneca Lake, and Spruce Lake. Boyer Station is centrally located and near to all these bodies of water.
Snowshoe Mountain Resort
Snowshoe Mountain Resort provides recreational opportunities for all seasons of the year. Although primarily a ski destination, Snowshoe is also a great place for mountain biking and hiking.